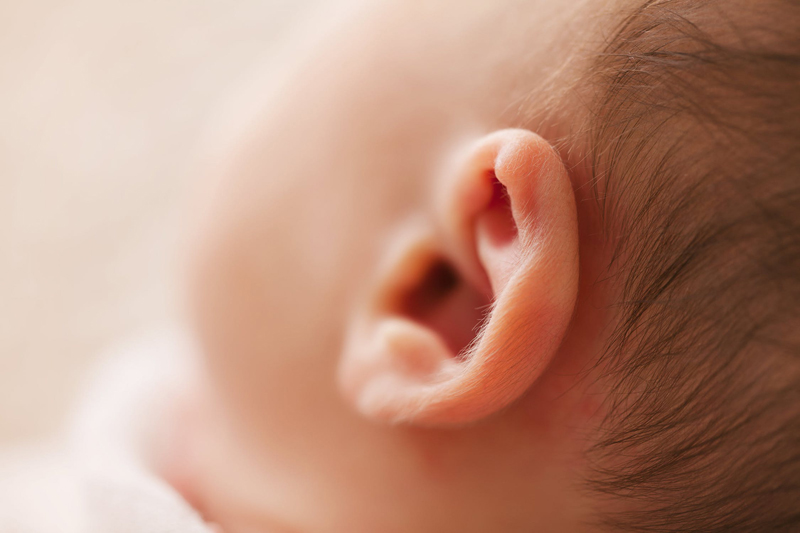 Without exception, every single week the most read article on my BellaOnline Deafness site is 'Can a Deaf Person Drive?' So obviously this topic is important to a lot of people and I thought I'd research it further.

I must say it never even entered my head that I wouldn't be allowed to drive once I went deaf. I had been fully hearing and learned to drive as a teenager. I had gone slowly deaf and just because I had lost my hearing didn't mean I had lost my driving skills. There was no point where I thought to myself 'oh I better find out if I am still allowed to drive'. Of course I had to regularly renew my licence and each time I told the staff I was deaf - not once was it ever mentioned and I held a licence in four states in Australia (at different times).

When the issue of deaf people driving is discussed I don't think it is about discrimination but about safety. Is a deaf driver as safe a driver as a hearing driver? Does the lack of hearing impact on safety? Do they have enough of their senses to not be a hazard to themselves or others on the road? Driving requires vision, but does it require hearing?

We must be able to see road signs, traffic lights, other traffic, pedestrians and the road so when you think of blindness, it is quite clear a blind person cannot drive. But deafness is not the same. As one blog I read said, 'we don't drive with our ears' and 'it is a visual activity.'

However, we do use our hearing to some degree when we drive. We listen for the revs in the engine to know when to change gear (my brother would not allow me to drive a geared car because he said I destroyed the gear box) and we hear the clicking of the indicator (leaving it on is so annoying to another driver thinking you are going to turn and you don't) and the ding-dong of the bells at a train crossing. We hear the horn of someone warning us we have strayed from the straight and narrow and we hear sirens – police, ambulance or fire. But none of these necessarily require hearing because we can also see them. In fact, we often see them before they come into hearing range. We see the emergency vehicle, the ding-dong lights at the train crossing. We see the indicator light still flashing and we can see the other car who might be warning us of something.

Getting a licence
In the United States deaf people can drive a CAR but not necessarily a bus or truck. They sometimes need a specially endorsed licence, depending upon which state they live in. In early years some deaf people were refused a driver's licence but a court action against discrimination was won. However, some companies will still not hire deaf drivers because they feel it is risky to have a deaf driver even though they are not allowed to discriminate on deafness.

In Australia there are no rules nor a need for endorsement for deaf drivers. However, some states have obscure rules about how to get a driver's licence which seemingly conflict with other rules. (Get a certificate from your doctor, but in another part of the rules it says you don't have to have one are the two things which sprint to mind.)

According to a report I found from the World Federation of the Deaf, as late as 2009 there were 26 countries which would not allow deaf people to drive. These countries included China, Japan and India. I know that in India there are different road rules which actually require hearing. They do not use their indicators much (believe me I've experienced it). Most cars drive in the right hand lane (of the left side of the road). This is because in the left lane there are usually pedestrians, animals, bicycles and motorised rickshaws. Therefore, if a car comes up behind another one, they can't overtake and must toot their horn from behind to warn the driver in front that they want to overtake. The driver in front is supposed to move over into the left lane to allow passing.

At first I found the tooting of horns very confronting because in Australia we only use a horn as a warning (or as a signal to someone who has done something stupid! )But when I understood this was the road rule then I had no problems with it – but it is d***n noisy on the roads in India. So if you live in India, and you don't hear the horn from behind you might stay or move into the pathway of the vehicle trying to overtake. It was reported in 2007 that Deaf people in India were not allowed to drive. I do not know if this has changed.
But times are changing, since August 2010 Deaf people in Jamaica have been allowed to apply for a drivers licence. Naturally they must pass all the normal tests just as for hearing people.

To find out whether you can drive in your state or country you need to contact the Driver Licensing Bureau. If need be you should to take an interpreter with you so you can communicate.

You Should Also Read:
Can a deaf person drive?
Travel and being deaf
Living with deafness

Related Articles
Editor's Picks Articles
Top Ten Articles
Previous Features
Site Map





Content copyright © 2019 by Felicity Bleckly. All rights reserved.
This content was written by Felicity Bleckly. If you wish to use this content in any manner, you need written permission. Contact Felicity Bleckly for details.